Fairfield County, Connecticut, has some of the most
desirable neighborhoods
in the state. With its fascinating history, dynamic cultural scene, sports clubs, delightful restaurants, and access to the water, there is something for everyone. Buying a new home or relocating to the area can be an exhilarating time, but it can also be complicated, especially if this happens to be your first home purchase and you do not know what to expect. Real estate purchases are significant and high-quality investments, and there are many financial, legal, and personal preferences to take into consideration before jumping in. If you are buying a new home, you can use this checklist to ensure you are working with experts and getting the best home possible.
1. Review your finances before you start
Whether this property is intended to be your primary residence or a second home, it is always important to carefully examine your financial situation. It would be best if you met with your mortgage broker, financial planner, or accountant to assess your finances and ensure you make a sound financial decision. You will need to factor in more than the cost of the house, but also furnishings for the home if necessary, insurance, taxes, and other expenses.

Check your credit
This is also an excellent time to review your credit report and credit score, especially if you intend to take out a mortgage. The better your credit score, the better interest rate you will receive, so take note of your credit and see if you can make any changes to
improve your credit score
.

Secure your pre-approval
Your mortgage broker can help you search for the best loans and obtain a pre-approval for your mortgage before you start searching for your dream home. Having your pre-approval letter ready will make the process go more smoothly when you do find the house you want.
2. Interview potential real estate agents
Yes, you can do some browsing on your own, but there is far more value in working with a real estate agent. Generally, the seller pays agent fees, so there is no reason a buyer should not use an agent. Take some time to interview agents and find out how long they have been in real estate and worked in the local area. Ask how they will help you stand out among other buyers, especially in a competitive market. Do not be afraid to ask for referrals. You want to ensure you and the agent will get along throughout the process, so an initial interview is important for both of you.

Why do you need a real estate agent?
An experienced agent has the industry and local market knowledge to help you navigate the entire home buying experience. Agents have access to off-market houses or those not yet listed, which means you could get early access to prime real estate that perfectly meets your needs. Working with a local agent is also essential if you are new to Fairfield County. They know the ins and outs of the most desirable neighborhoods and can help you determine if a house is priced appropriately or will hold its value. Real estate agents are also excellent negotiators and will work tirelessly on your behalf to get you the best deal possible. They will also handle the paperwork and closing process, which can be especially helpful for first-time homebuyers. The right agent will be prepared to help you find everything on your checklist and will look out for your best interest from start to finish.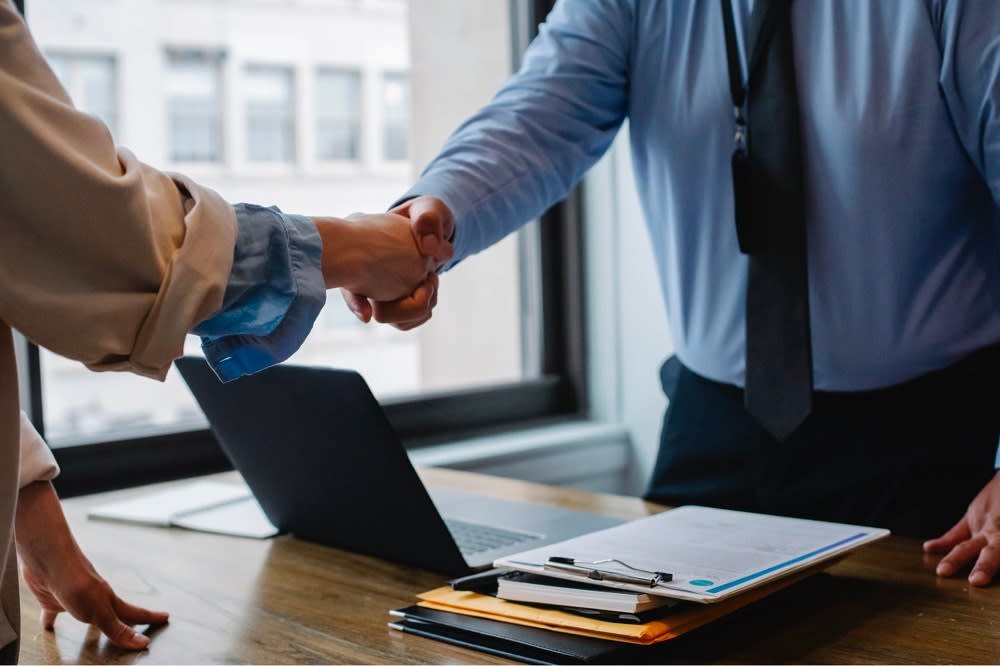 3. Find and hire a real estate attorney
Many states, including Connecticut, require a
real estate attorney
to be part of real estate transactions. After buyers, sellers, and their real estate agents have negotiated and agreed on the contract terms, the attorney will take over. After the home inspection, they will review the contract and be part of any necessary negotiations. They can also help mitigate any last-minute problems or issues and will attend the closing with you. If you do not have a real estate attorney, your agent should have recommendations for reputable attorneys.
4. Make your wish list
Your real estate agent needs to know a few essential elements beyond your budget before you begin house hunting so that they can truly find the perfect home for you. This means it is important to create your wish list and have your needs and wants clearly defined. Knowing what you want before you start is the best way to ensure you do not waste each other's time. Determining your priorities now will also help reduce the likeliness of buying a home that you will later regret.

The home's location
You cannot change your home's location, so this will be the most significant factor in your house search. If you are not sure which community you prefer, do your research. Your agent can offer some insight into neighborhood trends and what makes each one attractive to residents. Still, you really have to take your personal preferences into account to decide if a neighborhood will meet your personal needs now and into the foreseeable future.
Which neighborhoods are you willing to consider? Are there any that are off-limits?

If you currently, or will, have school-age children, are you comfortable with the school district?

How far are you willing to commute to work?

What are the property taxes?

Are there plans for residential or commercial expansion around your property that might affect how well you enjoy it?
The home's style and size
If you love a particular architectural style or desire a specific type of floor plan, make it known. Maybe you have a preference for a historic home or a brand new build. Let your real estate agent know. Consider the number of bedrooms and square footage you need now and what you may need in the future. If you intend to grow your family in the near future, you want to ensure there will still be enough space or the ability to expand the house's footprint if necessary. Do you want a low-maintenance yard, or do you want an extensive outdoor living space? You should also let your agent know if you prefer a move-in-ready home or if you are willing to look at homes that need upgrades if they otherwise meet your checklist of needs.

Preferred amenities
The house's amenities will be your nice-to-have features, but they should not be your driving force in the decision process. You can change these things, so it is important not to get hung up on them. This could include kitchen countertops, bathroom features, and whether there is an outdoor kitchen or your preferred flooring. If the house is in the right neighborhood, is the right size, and otherwise meets your needs, do not count it out just because of aesthetic features that can be changed. If you are willing to renovate, some amenities can take a lower priority on your wish list.
5. Stay open-minded during your house hunting
When you look at each property, ask yourself if you have considered its full potential. Remember, you can make cosmetic changes to achieve your interior design preferences. For example, you can add custom closet storage or
upgrade to a luxurious bathroom
in an otherwise perfect home. Or, you may consider less square footage in the right neighborhood if you think you will be an empty nester soon, or you may be able to get more house for your money if you are willing to commute a little further to the office.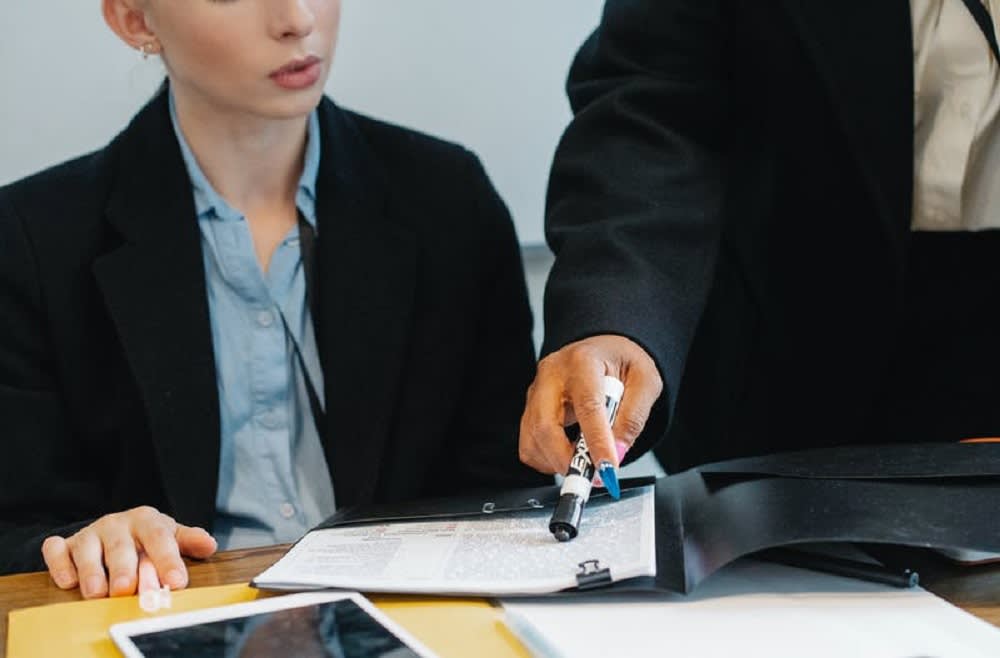 6. Be patient but ready to make your offer and negotiate
Finding your dream home might take time, so be patient. Remember, you do not want to settle and end up with buyer's remorse. When a listing turns up that meets most of your needs, don't hesitate to schedule a viewing. It could turn out to be the perfect house. Once you do find your dream home, be ready to make a competitive offer. If it is a seller's market, you must be prepared for a rejection or negotiations. This is your agent's time to shine, so let them work fiercely on your behalf.
Work with Fairfield County's premier real estate agent for the best experience
When you are ready to
buy a home
in Fairfield County, CT, contact Carissa McMahon today. Carissa's experience and dedicated service have made her a trusted and highly-respected agent. She has not only earned prestigious real estate awards, but she has developed a reputation for being honest, professional, and able to deliver high-caliber results for each of her clients. Whether you want to explore Ridgefield, CT, real estate, or Wilton homes for sale, Carissa's intimate knowledge of the area and market insight makes her an unparalleled advocate during your real estate journey.
Let Carissa help you
find your dream home in Fairfield County, and you'll find an invested ally and friend.