Ridgefield, Connecticut, is in the foothills of the Berkshire Mountains. The town is a short one-hour drive north of New York City and a favorite destination for residents and tourists. Founded over 300 years ago and with a current year-round population of around 25,000, Ridgefield boasts a historic Main Street, a highly rated school system, and many excellent restaurants.


If you're looking for Ridgefield homes for sale, make sure to visit these local favorites during your search!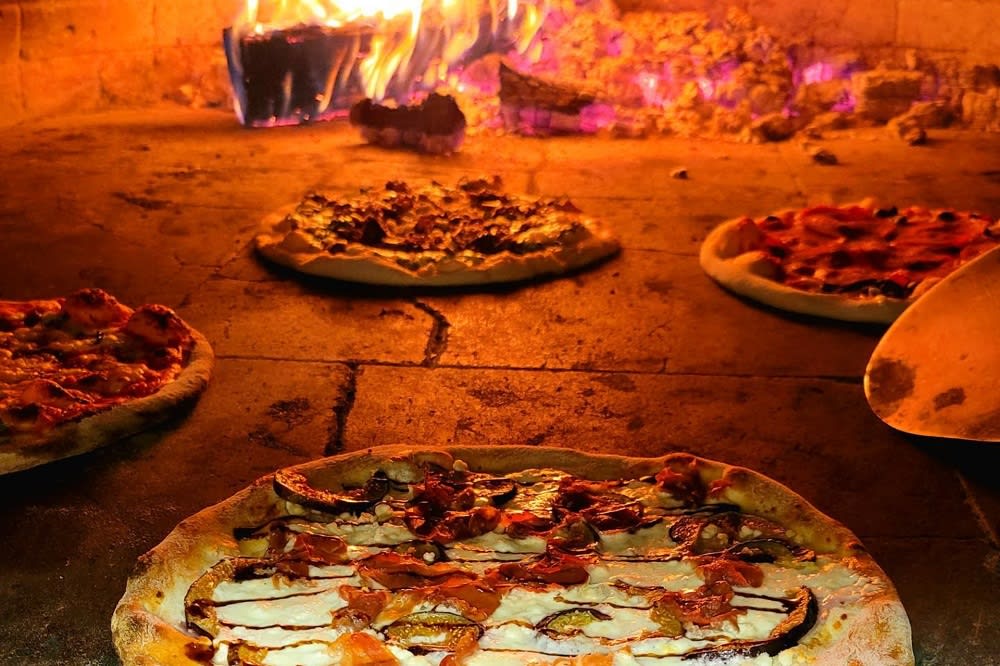 Photo courtesy of 850 Degrees Wood Fired Restaurant
850 Degrees Wood Fired Restaurant
Founded by Chef Larry Debany,
850 Degrees Wood Fired Restaurant
is the best family-owned spot to get a New York-style pizza close to Ridgefield luxury real estate. The restaurant offers both wood-fired and traditional oven pizzas with unusual topping combinations in a casual atmosphere. The menu features locally sourced ingredients, house-made tomato sauce, and freshly grown herbs. Made-to-order pizzas are available to eat-in or out and complemented by a range of craft beers on tap or by the bottle. 850 Degrees Wood Fired Restaurant is open seven days a week for lunch and dinner.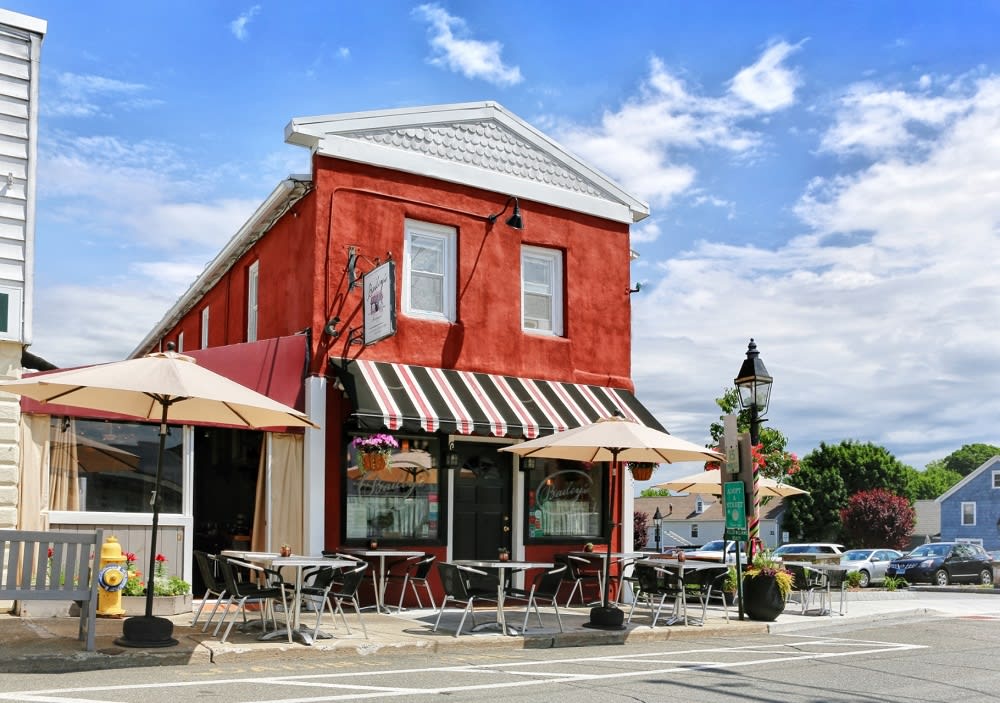 Photo courtesy of Bailey's Backyard
Bailey's Backyard
Bailey's Backyard
offers refined, New American cuisine in a polished, casual atmosphere. The menu features farm-to-table ingredients based on the freshest and finest local food sources. Meat and poultry are procured from North Salem, NY, Ridgefield, and Wilton, and produce from Ridgefield, Bethel, Wilton, and neighboring farms. Fresh seafood comes straight from the waters off the shores of Connecticut, Massachusetts, and New York.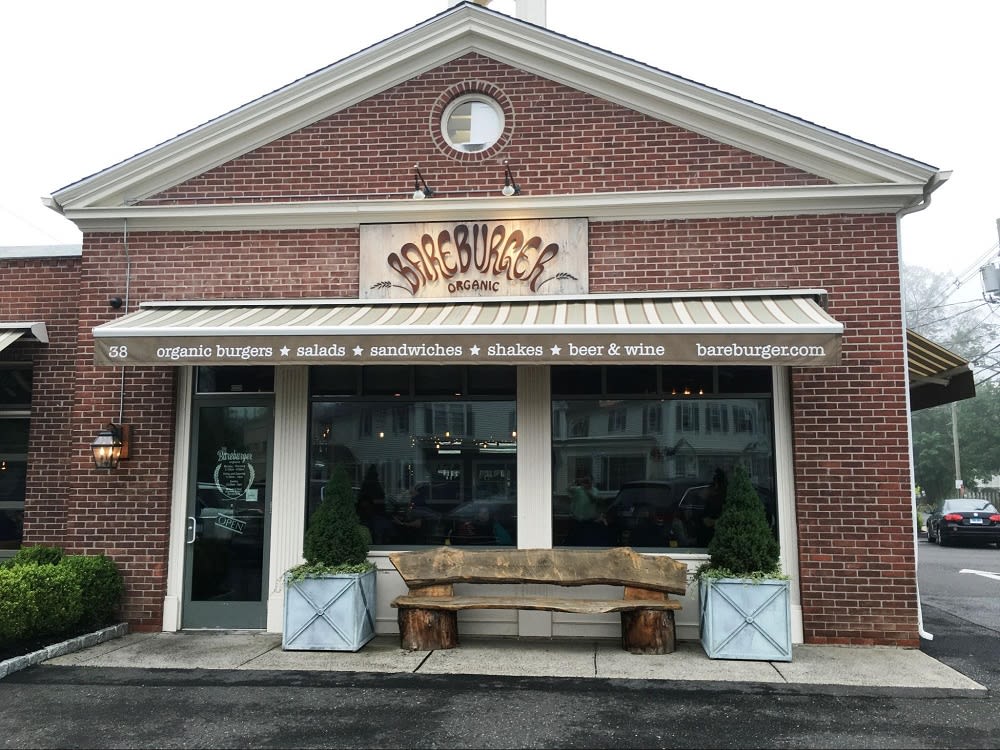 Photo courtesy of Bare Burger
Bareburger
Bareburger
proudly offers a clean, sustainable, and organic menu of all-natural and fresh ingredients sourced from like-minded purveyors and farms. Stop by and refuel with a salad or for the ultimate burger and beer combo. Choose a bacon cheeseburger or a vegan milkshake. Go gluten-free or reach for that pint! Make sure you get a complimentary glass of wine or beer when you show your Ridgefield Playhouse ticket.
Ancient Mariner
The Ancient Mariner
is a terrific location to unwind with family and friends over a few drinks. Whether you want a succulent Mariner Burger or a Lobster Roll, the friendly staff at this local restaurant has you covered. For nearly 40 years, the Ancient Mariner has been a fixture in Ridgefield, Connecticut.
Bernard's
With seasonal meals and exceptional pastries and plates, this bistro is genuinely magnificent. Whether you're looking for a romantic dinner for two, a gathering of a group of friends, or a private celebration,
Bernard's
offers an elegant ambiance and unique cuisine that will make your experience a memorable one. Bernard's also offers an intimate gathering space to accommodate guests from 10 to 140. Check out Sarah's Wine Bar, located upstairs, which provides a less formal setting for a drink with friends.
Deborah Ann's Sweet Shop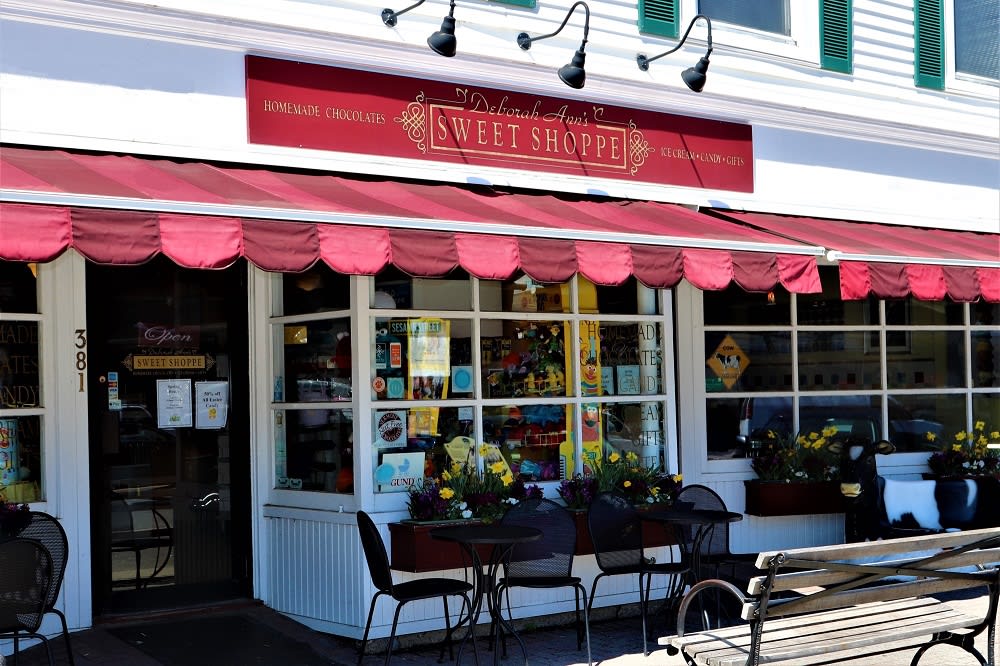 Photo courtesy of Deborah Ann's Sweet Shoppe
Deborah Anne's Sweet Shoppe
is bursting with homemade chocolates, ice cream, bulk confectionery, and gifts for all ages. If you stop by, you can enjoy signature creations like Deborah's take on mint chip ice cream, the Mint Patty (made with homemade mint patties), or Peanut Butter Crunch chocolate.
Eddie's Pizza & Pasta
Edmar Carneiro, the owner of
Eddie's Pizza & Pasta
, came to this country with a dream. He began as a dishwasher 20 years ago, working three jobs at once. With hard work and savings, his dream became a reality: "I've always wanted to have a place where people can eat good food and have great service in a beautiful environment." The cozy atmosphere at Eddie's Pizza & Pasta is ideal for a romantic evening — you'll be impressed by the food's quality, with an excellent menu of stone-fired pizza and much more. Once you've tried this local favorite, you'll be back for more.
Why Ridgefield fine-dining is special
With such a wide array of dining options, a few details make the fine-dining experience in this neighborhood stand out. Ridgefield fine-dining is a memorable experience — whether celebrating a milestone or making a reservation on a whim, here are a few reasons why dining in this neighborhood is exceptional:


The details: Several fine dining venues in the city have designed their own china and stoneware. You'll be sure to taste the difference in the locally sourced ingredients and be impressed by the attention to detail that goes into design, layout, taste, and smell.



The service: Fine dining servers in Ridgefield can describe their menus in detail and pick up emotional cues from guests. They have deep knowledge of the restaurant industry and are proud of their work.



Prix fixe menus: These menus can range from two to ten courses and change daily or weekly. There are no à la carte alternatives; however, guests with dietary needs usually expect limited replacements.



Reservations required: Reservations help a restaurant space its parties appropriately, so the kitchen and waitstaff are not overworked. Some fine dining restaurants provide seating times instead of individual reservations.
It's easy to fall in love with the charming town of Ridgefield. The streets feature stately colonial mansions, lush green spaces, and charming local markets. Ridgefield is one of Connecticut's most postcard-worthy towns. Take in a show at the Ridgefield Playhouse, visit one of the country's oldest modern art institutions, or explore a late-nineteenth-century farm. You'll find plenty to do in Ridgefield.
Are you searching for Ridgefield homes for sale?
Contact Carissa McMahon
today if you're ready to move to this historic Connecticut community. Whether you're in the market for a vacation property or land to build the home of your dreams, Carissa's local expertise and knowledge of the best listings in Ridgefield will help you find your dream home.