Residents love living in New Canaan for its proximity to New York City, family-friendly community, and stunning architectural landscape. The quaint Connecticut town is rich in history and local charm and located just an hour northwest of New York City. Hailed as an excellent commuter hub, an ideal place to live, and a perfect town for families, there are a wealth of reasons to consider living in New Canaan.
Those familiar with the town's unique bustling downtown center know New Canaan's walkable streets burst with fine dining and exceptional stores. There's no need to travel outside of New Canaan to do your shopping with options like this, so let's look at some of these boutiques in and around New Canaan, making the area such a remarkable place to live.
New Canaan Toy Store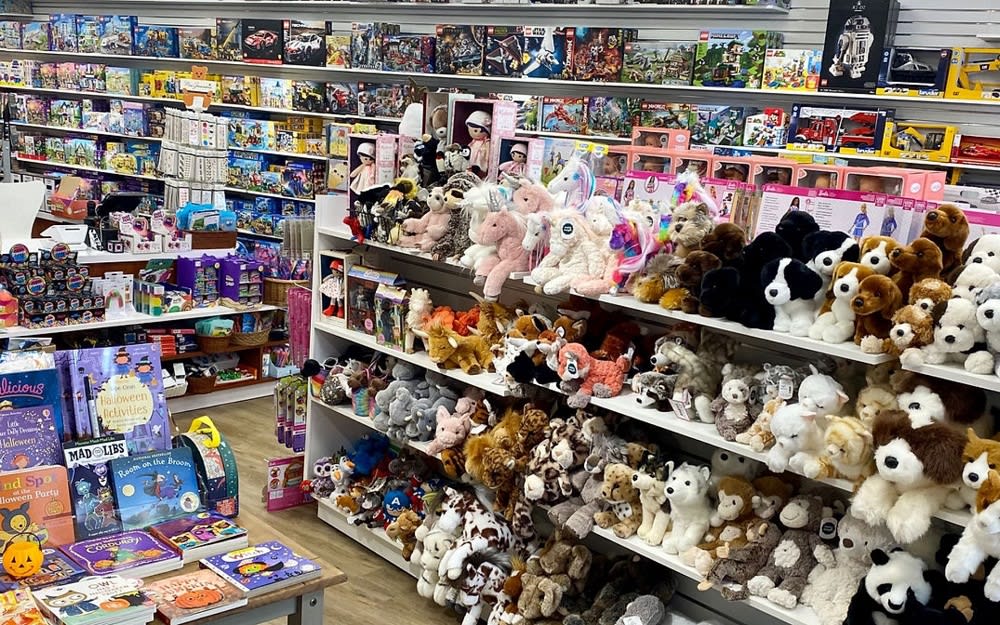 The New Canaan Toy Store
is considered by many to be the oldest continually operating toy store in the New England area. Since its inception, the store has remained an independently owned and operated shop. It initially originated in 1928 as a general store and then evolved into the specialty toy shop today by the 1940s.
You can find a wide range of toys at the New Canaan Toy Store. The sibling owners – Annie and Nathan – carefully curate the store's selection and are always looking for new, innovative toys and games for every age group.
The Carriage Barn Arts Center
The Carriage Barn Arts Center
was created in 1977 by the New Canaan Society for the Arts (NCSA). This non-profit gallery and performing arts venue is located in a 100-year-old building that formerly housed the Waveny Estate.
The gallery hosts rotating exhibitions where local and regional artists can showcase and sell their work. You can also view and purchase art during their yearly "Art in the Windows" event. During this time, New Canaan storefronts transform into mini-galleries displaying a host of visually arresting work.
Odesmith & Richards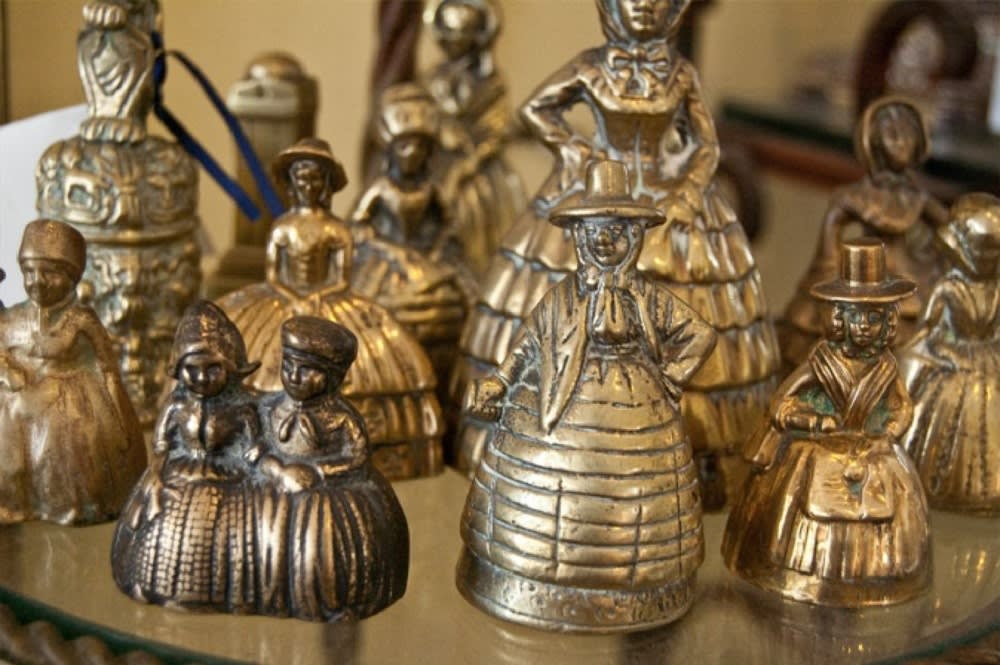 Photo Courtesy of Facebook
If you're an antique lover,
Odesmith & Richards
is the place for you. The antique shop is located right in the heart of New Canaan's town center and offers a remarkable variety of collectibles and novelty items.
Locals love their selection of reasonably-priced, one-of-a-kind pieces. The owner describes the selection as unusual items for people who have everything. Take a break from searching for houses for sale in New Canaan, CT, and instead search for a few treasures to put in them!
Americana Memories
Stop by
Americana Memories
if you're feeling nostalgic. The shop offers one of the most extensive collections of authentic vintage memorabilia available.
Founded by Steven Melillo in 2013, the shop offers a hand-picked collection containing over 80,000 pieces of vintage pennants, collegiate memorabilia, banners, tobacco cards, and more. If you're looking for something special to display in your new home, American Memories may be the place to find it.
Plum Plums Cheese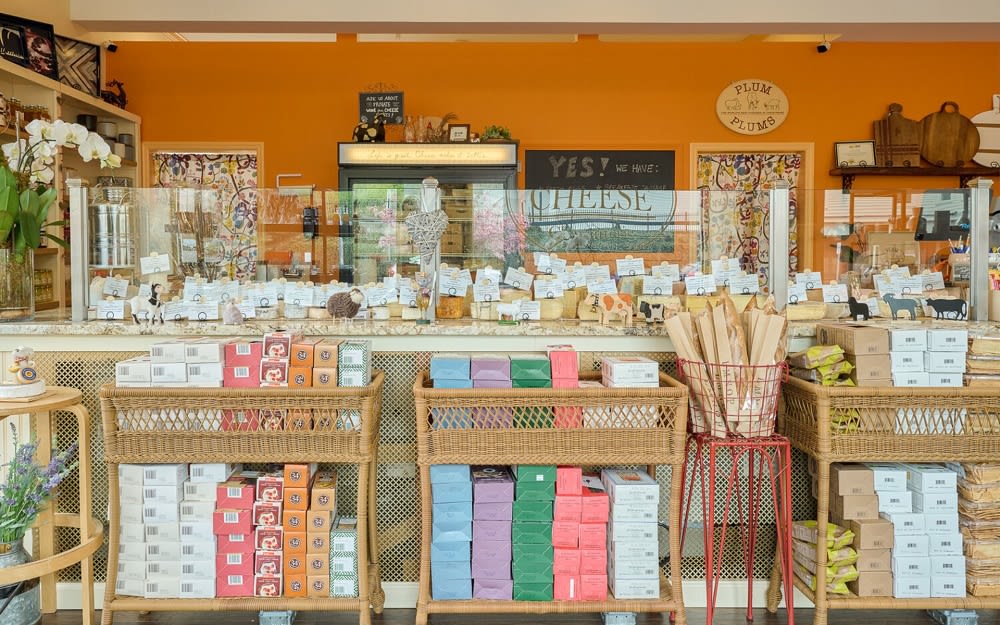 Plum Plums Cheese
is a noteworthy cheese shop located in New Canaan. You can dine in or carry out one of their mouthwatering gourmet grilled cheeses or other masterfully-crafted sandwiches — a perfect way to end a day spent searching for homes for sale in New Canaan.
Their cheese and charcuterie platters make the perfect take-along host gift for any occasion. You can also choose from a curated selection of local and international artisanal gifts.
Plum Plums Cheese is owned by Gayle Martin and Michael Riahi, a couple who met working in the wine business in New York City. The two moved to New Canaan over a decade ago and started a wine distribution business. After importing wines after a few years, they decided to expand their small culinary empire to include cheese. Thus, Plum Plums Cheese was born.
What's more, Gayle has earned the distinguished
Certified Cheese Professional
(CCP) title by the American Cheese Society (ACS). This title designates that an individual has mastered the knowledge and best practices and was evaluated on these core competencies.
The Glass House Design Store
You will find that houses for sale in New Canaan, CT are an impressive mix of historic and modern construction, partially due to the town's iconic architectural history.
A group of five architects from the Harvard Graduate School of Design worked together to design and build many
modern homes in New Canaan
in the post-WWII era of the 1900s. As they were called, the Harvard Five shocked the colonial community with their experimental materials, open floor plans, and mid-century modern design. Perhaps the most famous of these homes is
The Glass House
on Ponus Ridge Road, designed by Philip Johnson. Today, you can tour the Glass House and its grounds, including the Painting and Sculpture Galleries.
All tours start at the
Glass House Design Store
, where you can purchase an edited selection of books, glassware, home furnishings, and many other items which represent the sensibility and ideas of Glass House. You can even find gorgeous paintings and other art pieces for sale in the store.
Homes for sale in New Canaan, CT, offer a special charm you can't find anywhere else. The town's unique aesthetic and one-of-a-kind shops make it the ideal location to set down roots.
To recap, eight places to shop in New Canaan this season include:
New Canaan is a wonderful place to live, work, play — and shop! If you don't currently live in the area but want to be near all these amenities, it's time to start looking for real estate. Do you need help finding houses for sale in New Canaan, Connecticut? Contact
Carissa McMahon
for expert guidance. She and her team would love to show you houses and homes for sale in this beautiful neighborhood!